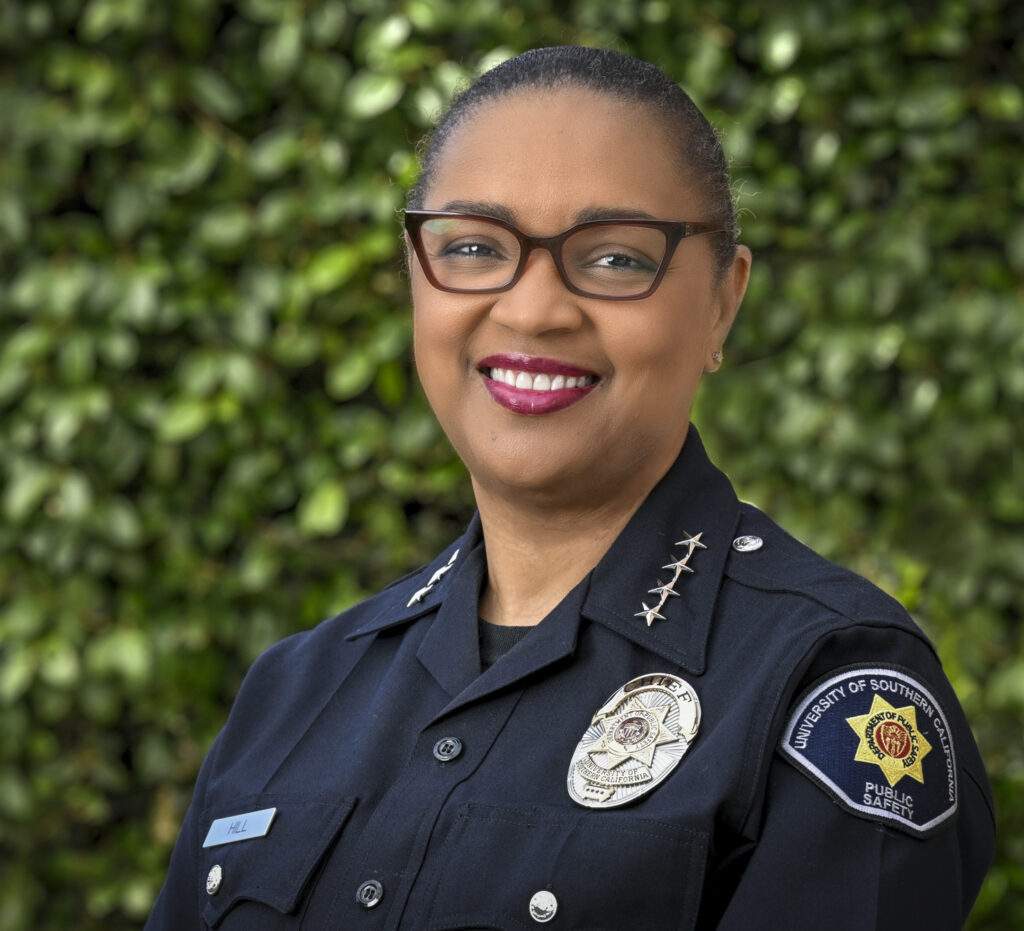 My name is Lauretta Hill, and on behalf of the dedicated members of the USC Department of Public Safety, I would like to welcome you to our website.
DPS is ready to serve the needs of our university community 24 hours a day, seven days a week, on both the University Park and Health Sciences Campuses. We strive to provide a welcoming, accessible, safe and secure educational environment. To this end, we share in the university's ONE USC Safety Vision of ensuring an environment where everyone feels safe, respected, and protected from being a crime victim and where the diverse experiences and needs of all USC students, faculty, staff, and neighbors throughout USC's spheres of influence are addressed.
Here at one of the world's premier research universities, it is the goal of our public safety team to build a community of trust through strong community partnerships and engagement, as well as through actions that are constitutional, data-driven and rooted in procedural justice. The members of DPS are public safety professionals who are firmly committed to the university's unifying values: Integrity, Excellence, Diversity, Equity, and Inclusion, Well-Being, Open Communication, and Accountability.